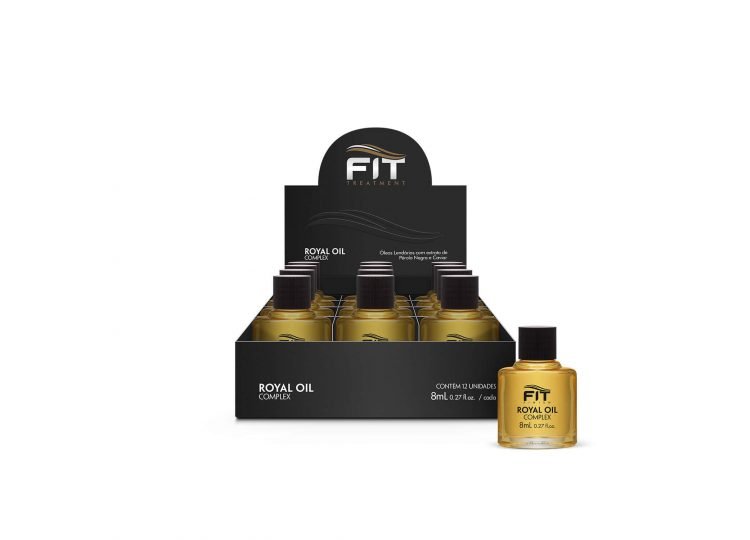 Date

26 de September de 2017

Categories
Our Royal Oil provides an intensive treatment that promotes high impact restoration to hair strands against damage caused by chemical procedures, brushes and UV rays. Enriched with Ojon Oil, Liposeal UB, Pracaxi, Black Pearl and Caviar, this fantastic oil instantly transforms damaged hair into healthy, soft and shiny. Powerful anti-frizz agent that helps in the treatment for hair volume reduction. It presents "porcelain" effect, developing uniformity and firmness with high nutritional and revitalizing power.
Royal Oil 8ml – Display with 12 units.