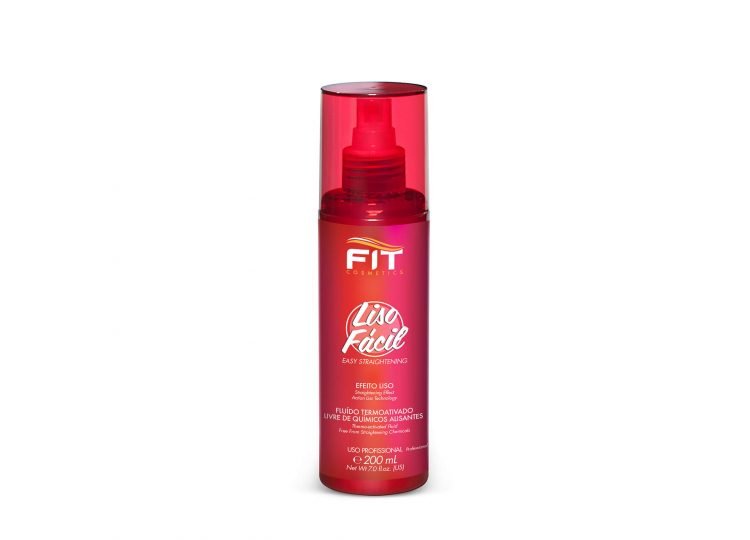 Date

26 de September de 2017

Categories
Easy Straitening Fit Cosmetics is an innovative Thermoactivated fluid, totally free of chemical smoothing agents, which promotes temporary smooth effect and alignment of the cuticles of the hair, strengthening and rebuilding the fiber of the hair, leaving them much healthier and more luminous. Formulated with a unique combination of active linseed and cationic polymers "Action Liss", which form a superficial film in the cuticles and promotes discipline, smooth and frizz-free effect on the hair.
After washing and well conditioning the hair, remove the moisture with the help of a towel. It clears the fluid from the "Easy Straitening" of the root tips and combs the hair.
Brush your hair and go! If you prefer, finish the look with the flat iron straightener.